No Events found nearby, try widening your search
Showing all 8 Events instead.
Thursday, May 03, 2018, 5:30 pm
WeWork Valley Towers
Women sports fans are growing across every sport and level, making key decisions on what media and content to consume to where to spend.

Join us for a discussion at WeWork Valley Towers (San Jose) with Ashley Wellington-Fahey (@AshleyWFahey) CEO of The Relish (https://www.therelish.com/) about engaging women sports fans.

This event is FREE, but requires an RSVP due to limited space.

5:30-6:15pm Registration and Snacks
6:15-7:00pm Panel discussion, Q&A
7:00-8:00pm Networking


Thursday, May 03, 2018, 6:00 pm
Engage Communities. Empower Individuals. Ignite Change.
WISE Members! Join Back on My Feet San Francisco for their Second Annual Gala
Thursday, May 3rd, 2018
6:00 PM Cocktail Reception and Silent Auction
6:45 PM Dinner and Program Begins
After Party Following Dinner Program

San Francisco Marriott Marquis – Golden Gate Ballroom Ground Floor
Cocktail Attire
Back on My Feet (BoMF) combats homelessness through the power of running, community support and essential employment and housing resources.
Friday, May 04, 2018, 5:00 pm
O.co Coliseum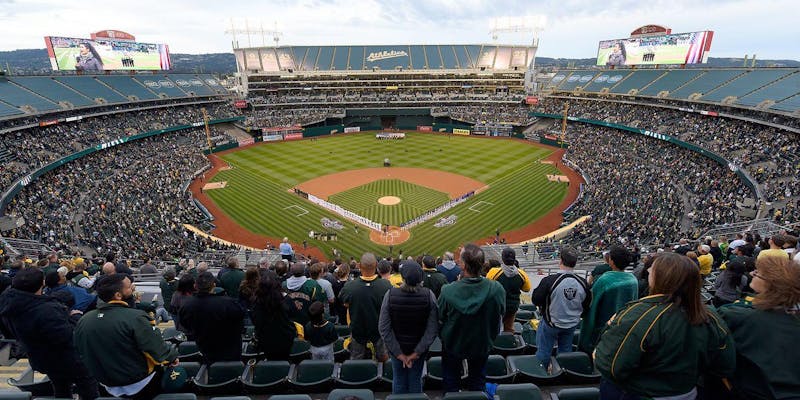 Join the Oakland A's and PRSA-SF for an evening of networking and baseball!
The evening will begin with a Sports PR & Journalism Panel in the Clubhouse inside O.Co Coliseum, where panelists will discuss their long-standing careers in the field, PR and journalism in the sports industry, and how the profession has changed over the past two decades.
Panelists include:
Catherine Aker

, VP of Communications and Community, Oakland Athletics

Susan Slusser

, Sports Writer and A's Beat Reporter, San Francisco Chronicle
More panelist announcements to come!
Following the panel, we'll gather as a group to watch the A's take on the Orioles for a 7:05 game.
Tickets include admission to the panel and a lower-level seat at the game.
Agenda
5:00 to 5:30 - Registration and Networking
5:30 to 6:30 - Sports PR and Journalism Panel
7:05 - A's vs Orioles Game Start
Tuesday, May 08, 2018, 5:30 pm
O.co Coliseum
WISE Members!
TeamWork Online's Teammate Networking Events give you a chance to expand and grow your network with key senior level executives within the sports industry.
Following the event every attendee will watch the Oakland Athletics vs Houston Astros - your ticket is included with your registration. Bring plenty of business cards to pass out to all the people that you will meet!
THE WHO - Executives scheduled to attend:
Catherine Aker
Vice President of Communications & Community
Oakland Athletics
Andre Chambers
Vice President of People Operations
Oakland Athletics
Eddie Eixenberger
Director of Sales Academy
Oakland Athletics
Cat Mundy
Director of Partnership Marketing
Oakland Athletics
Matt Perl
Director of Customer Acquisition
Oakland Athletics
Josh Feinberg
Director of Group Sales
Oakland Athletics
Aaron Dragomir
Director of Ticket Sales
Oakland Athletics
Suzi Alvarez
Manager, Strategy & Business Operations
Oakland Athletics
***Executive attendee list to be updated regularly
TICKETS - How do I get them? Where are the seats?
All attendees are provided a ticket to the Oakland Athletics vs Houston Astros game following the event. Tickets will be given to each attendee at registration, prior to the beginning of the event.

Refunds, Exchanges and Cancellations:
All sales are final. Exchanges will not be provided of any kind. Should an event be cancelled or postponed due to weather or other circumstances, TeamWork Online will notify attendees in writing and do everything within its power to provide an acceptable remedy.
Bring plenty of business cards to pass out to all the people that you will meet!
Wednesday, May 09, 2018, 12:00 pm through May 10, 2018
The 49ers' 2nd Annual Innovation and Business Strategy Conference will feature subject matter experts across multiple disciplines driving innovation in professional sports business strategy and analytics, including:
Ticketing, CRM and Data Analytics Partners
Behavioral Economics and Psychographics Specialists
Artificial Intelligence Pioneers
Business Strategy and Analytics Professionals
Venture Capital Investors
Tuesday, June 05, 2018, 12:00 pm through June 06, 2018
The SportsBusiness Journal / Daily is back in San Francisco for their second Brand Engagement & Content Summit on June 5-6.
Hear from 16 brand-side marketers, including Anheuser-Busch InBev, Avaya Gatorade, The HEINEKEN Company, IBM, Intel Corporation, JPMorgan Chase & Co., KPMGLevi Strauss & Co. Mastercard, PepsiCo, RedBull UCHealth, U.S. Bank and Visa.
Speaker faculty include:  Andrew Cohen, Kevin Cote, Tom Fox, Mark Foxton, Chris Lee, Hunter Leigh, Sandra Lopez, Frank Nakano, Elizabeth O'Brien, Jason Pearl, Brent Schoeb, Andy Steen, and many more!
WISE Members & Friends can receive a special discount at $1,195 a person (regularly $1,595)! Email Lorianne Lamonica and mention WISE.
Tuesday, June 12, 2018, 8:00 am
Save the Date!
Designed to equip women with the professional development tools to succeed in the business of sports, WISE/R provides you with the REAL knowledge that matters for advancing your career. Hear from experts and business leaders, including WISE Women of the Year honorees, and take away practical strategies that you can apply immediately.
Tickets available in Spring 2018.
Related links:
Wednesday, June 13, 2018, 11:30 am
24th Annual WISE Women of the Year Awards!
WISE is excited to move to a new venue in 2018 — the legendary and recently renovated Ziegfeld Ballroomin New York City.
Congratulations to the 2018 WISE Women of the Year

You voted and WISE is proud to share the results! Join us at the 24th Annual WISE Women of the Year Awards Luncheon as we honor Lindsay Amstutz (FOX Sports), Sarah Robb O'Hagan(Flywheel Sports) and Kim Stone (Miami HEAT and AmericanAirlines Arena).

WISE Doubleheader — Save the Dates!

Mark your calendars for our doubleheader in New York City: WISE/R Symposium on June ​12 at TheTimesCenter and the 24th Annual WISE Women of the Year Awards Luncheon on June ​13 at the legendary and newly renovated Ziegfeld Ballroom.
Watch highlights.

Sponsorship Opportunities Available

Our annual awards luncheon reaches nearly 700 attendees from the sports industry. Opportunities include event sponsorship and table purchases.
Contact us.