Join WISE After Work to meet and mingle with others in the sports and events industries!
Learn more about the WISE SF Bay Area chapter and our many developmental opportunities throughout the upcoming year.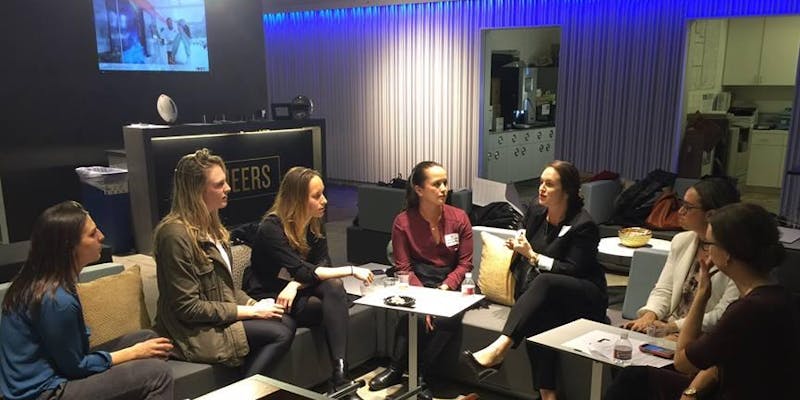 ---
You'll get a chance to chat with professionals from all over the Bay Area while hearing about the benefits of WISE from current members and what we have planned from our new Board of Directors! Light snacks will be provided.
Date And Time
Tue, April 16, 2019
6:00 PM – 8:00 PM PDT

Location
Dobbs Ferry (Bar Side on Hayes St)
409 Gough St
San Francisco, CA 94102
For those that can, we'll be participating in Dobbs Ferry trivia at 8pm, so we hope that you'll stay for some friendly competition!
Not a WISE member yet? Learn more about WISE and how this amazing group can help grow your career and business. Our membership is made up of individuals from professional sports teams, marketing/event agencies, global brands, technology companies, and more! We host events ranging from industry panel discussions to professional development seminars. We look forward to meeting you! Questions? Reach out to us at info@wiseworks.org.
About WISE
About WISE — Women in Sports and Events — is the leading voice and resource for women in the business of sports. The WISE mission is to empower women in the business of sports with the tools to reach their career goals. Through peer support, mentoring programs and professional development and training, we strive to help members maximize their potential, sharpen their skills and advance their careers at every stage of their professional journeys.